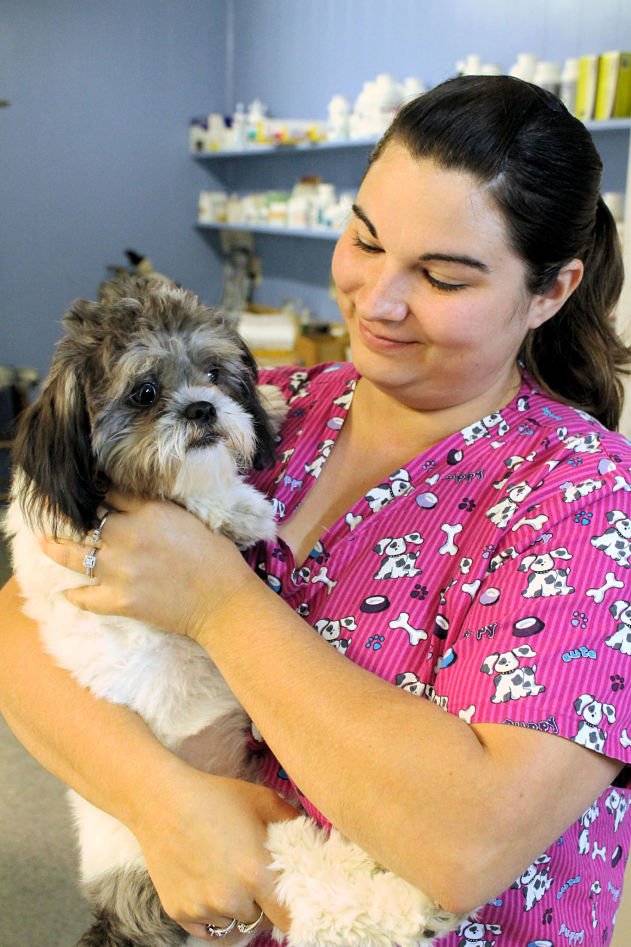 Education: Associate in Science at USC Salkehatchie
Hometown: Olar, SC
Pets: Hunter and BentLee (shih tzu); Oreo and Brownie (chihuahua); Annie (dachshund); Maggie (blue tick); Aspen (Labrador); Jack, Gracie, Bob, Spooky, Sterling, Socks and Kitty (cats); Fatback and Cookie and their 3 little ones (pot bellied pig); Jeb, Snowflake, and Jethro (goat); some ducks, chickens, and rabbits.
Leslie Williamson grew up in Barnwell. She attended University of South Carolina Salkehatchie, where she worked in the Business Office and Financial Aid Office. She began working at The Barnwell Veterinary Clinic in 2011 and has been working there since.
Leslie lives in Barnwell with her husband, Jamie and a small army of pets. When not in the clinic assisting the vet, she enjoys camping and fishing.