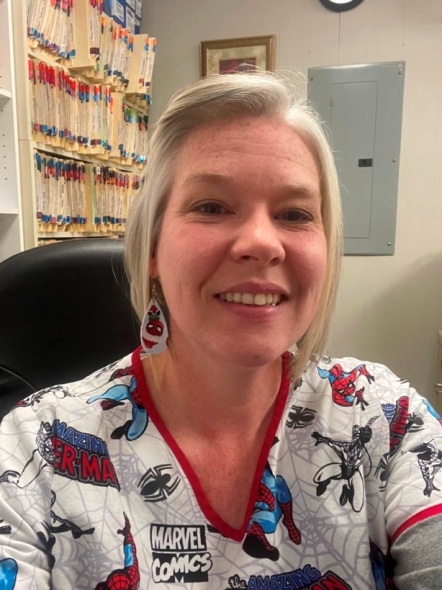 Education: Associate in Science from USC Salkehatchie
Hometown: Barnwell, SC
Pets: Freya (pug), Rock (Retreiver/lab mix) and Myrtle (orange tabby cat)
Anne Logan was born in Augusta, GA but grew up in Barnwell, SC. She attended University of South Carolina Salkehatchie, where she also worked for the Business Office as well as the Admissions Office. She worked at the Barnwell Veterinary Clinic while in high school cleaning kennels and returned to work at the front desk at the clinic in 2013.
Anne lives in Barnwell with her husband, Daniel; her sons, Henry and Charlie; pug, Freya; fluffy mix, Rock; and orange tabby, Myrtle. When not in the clinic assisting the staff, she enjoys reading and spending time with family.